We decorated sugar cookies inspired by the
Cookie Paint
recipe found at
The Chocolate Muffin Tree
.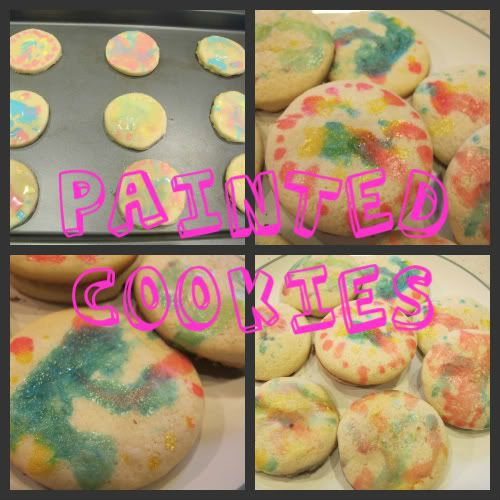 I prepared a sugar cookie dough using this rolled sugar cookie recipe. This has been my favorite sugar cookie recipe, and the cookies are a fluffy, soft, and not too sweet. I cut out circles from the dough using a cup as a cookie cutter.
Miss E and I decorated the cookies using medicine droppers and the cookie paint. Medicine droppers make a unique art tool and allow for development of fine motor skills.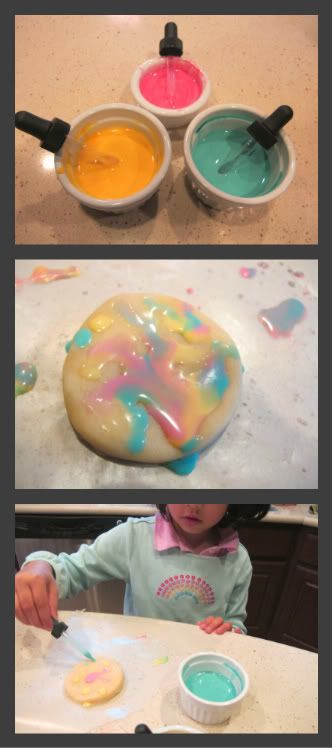 While we were waiting for the cookies to finish baking, Miss E messed about with the leftover cookie paint. It was a fun way for her to practice color mixing.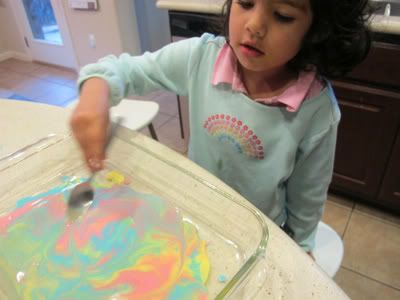 I think the pastel colors of the cookie paint make the perfect decoration for an Easter cookie. If you have an egg shaped cookie cutter, the cookie paint would be a lovely complement to Easter egg cookies.