Welcome to The Outdoor Play Party hosted by
Mama Pea Pod
,
Learning for Life
, and
Greening Sam and Avery
.
Our city hosts an annual kite festival. We have made a tradition of going to the event with our daughter for three years in a row. It's held on a grassy lawn with thousands of people and hundreds of kites floating in the sky.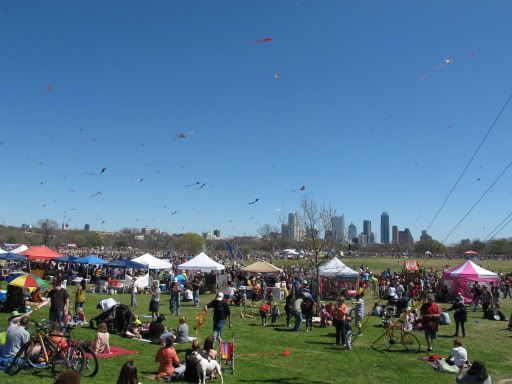 My daughter is always mesmerized by the experience.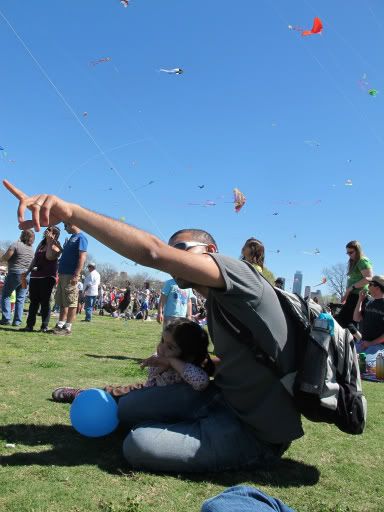 She decided she would rather fly a balloon than fly our kite.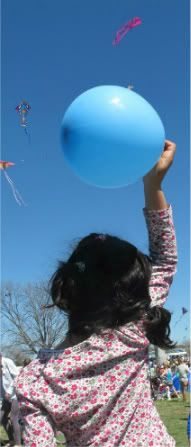 All tuckered out, we chilled on the grass.
Another outdoor play idea is our leprechaun hunt. It's a playful way to spend St. Patrick's Day outdoors.
Another hunt you could enjoy is the nature treasure hunt shared by Mama's Little Muse at last week's play party. She sewed a lovely bag for her son to collect nature treasures, engaged in a learning discussion, and created a gorgeous sun catcher.
Now, it's your turn to share your outdoor play with your kids or students in our Outdoor Play Linky Party. If you don't have a blog post to share, share what you did outdoors in the comment section.
Want to share your outdoor play ideas with us? H
ere are just a few guidelines for sharing:
- Any kind of children's outdoor play-related posts are welcome!
- We'd love it if you included a link back to this post
(either in your post or sidebar) to help us spread the word about the importance (and fun!) of outdoor play! In return, we'll gladly
further share your post on Facebook/ Twitter/ Pinterest.
Please feel free to grab the Outdoor Play Party button from the sidebar and/or include a text link back.
- By contributing you are giving permission for an image and link to your post to be republished if featured. (If you have been featured, please feel free to grab the 'featured' button from the sidebar.)
-Share your ideas for outdoor play activities with us every other week! The linky goes live every second Friday at 12:01 GMT+1.