Some of the chores Miss E helps with are
cleaning counters
and
doing laundry
. Washing toys is another chore she helps me complete. For this months
Color Theme,
I thought I would make
washing toys
more fun by using colored water to clean them.
Here is the cleaning station I set up. If your child is not tall enough to reach the counters with a stool, this could be set up on the floor over a blanket.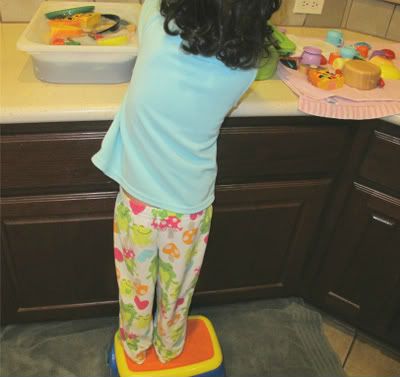 We added food coloring to the sudsy water. We went through several trays of soapy water. For each tray, Miss E chose two to three colors she wanted to add to the water.
While washing her toys, she enjoyed playing in the colored bubbles and water.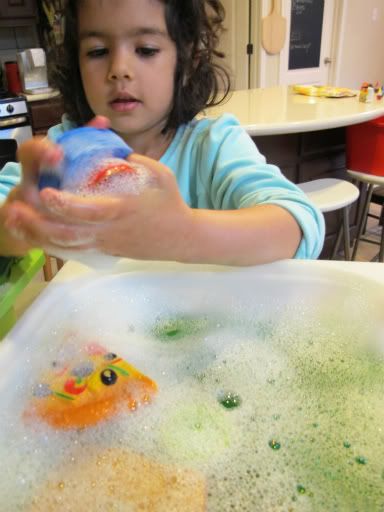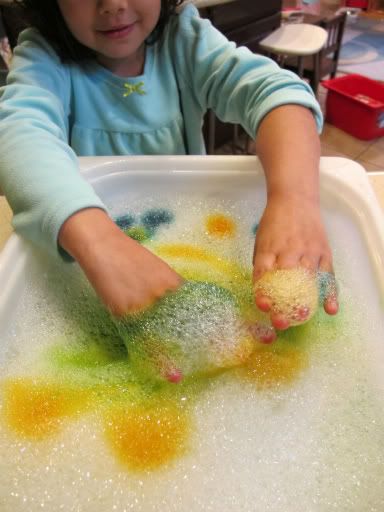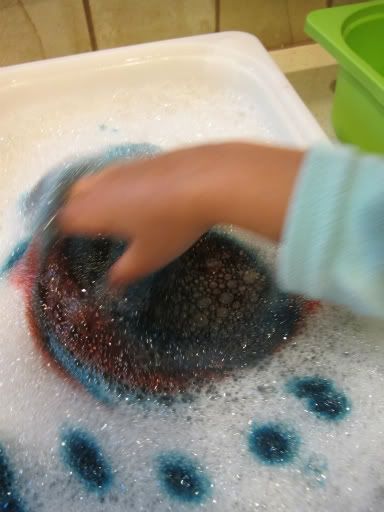 This is the perfect

messy

play activity because at the end of the activity, you end up with

clean

toys, and your child will have had the the opportunity to explore color concepts while lending a helpful hand. The food coloring did not stain any of her toys and rinsed off with fresh water. Just in case, I wouldn't wash a beloved toy with the dyed water.
This post is shared at the Kids Co-Op Linky.