My daughter likes to read at bedtime, but any other time of the day she doesn't choose to read with me. Since I would like for her to be interested in books throughout the day, I have decided to make reading more exciting for her. When I saw Kim's instructional video on
making books meaningful
through engaging storytelling, I knew this way of reading could captivate Miss E.
Since we read
The Carrot Seed
by Ruth Krauss for
Toddler Approved's Virtual Book Club for Kids
, I created a puppet show for storytelling to make the story meaningful to my daughter.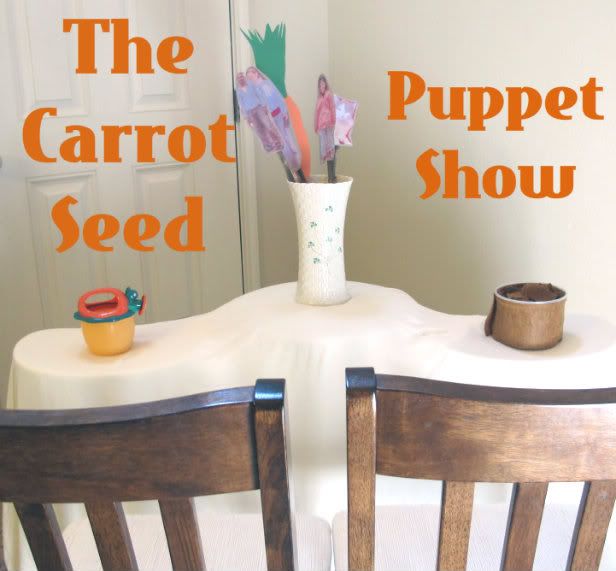 One way I made the story meaningful was to change the characters. I used our own family members, including the cat, as the characters in the story. Stories have a much greater chance for appeal with my daughter if there is a cat or dog. Imagining herself in the main character role makes it more relatable.
I made the family puppets by printing pictures from our computer . I glued the pictures onto cardboard, and each picture was hot glued onto a stick. I made a carrot out of construction paper glued onto cardboard, and hot glued that to a stick. I used brown felt for dirt and a watering can for the show props. I lined up stools covered in a sheet for the puppet show stage.
First, I performed
The Carrot Seed
puppet show for Miss E, and she was enthralled. A big score for keeping Miss E's attention during storytelling.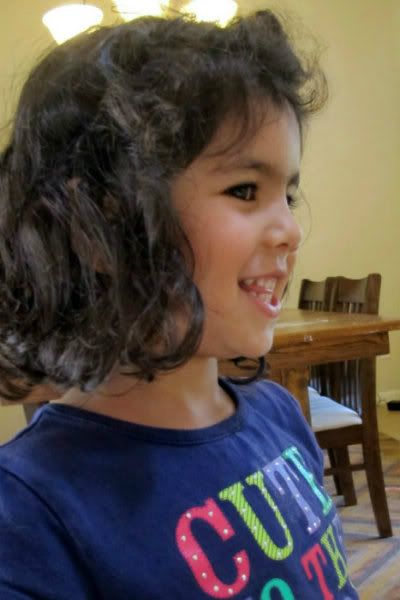 She couldn't wait for her turn, and she performed
The Carrot Seed
puppet show which received rave reviews from Mama and Papa.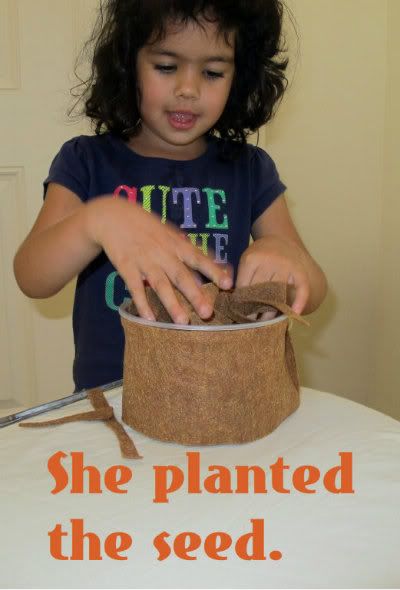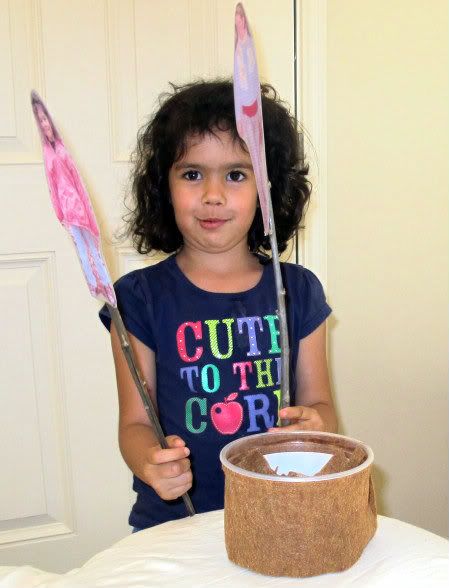 And finally....
We definitely will be performing puppet shows again for storytelling. Miss E was fully immersed as both the audience member and the storyteller. We played with this puppet show for close to an hour which is a sure sign of a successful activity for a preschooler. Puppet shows allow children to build literacy skills through an appreciation of the art of storytelling. It allows children to develop characters, retell story lines, and sequence events. Children use higher order thinking skills when they change the plot to create a new story line.
Please click the links below to discover more fun activities to go along with the book, The Carrot Seed.