Flowers are wonderful for
decoration
,
to grow
,
to pick
, and
admire
. Flowers are also a lot of fun for playful learning!
For this flower activity, I simply set a tray of cut flowers from our garden with a magnifying glass. If you don't have flowers in your yard, flowers can be purchased for few dollars. The magnifying glass is optional, but can be utilized to give your child exposure to a scientific tool.
Miss E decided how she would explore the flowers.
She
observed
the flowers by using her sense of touch.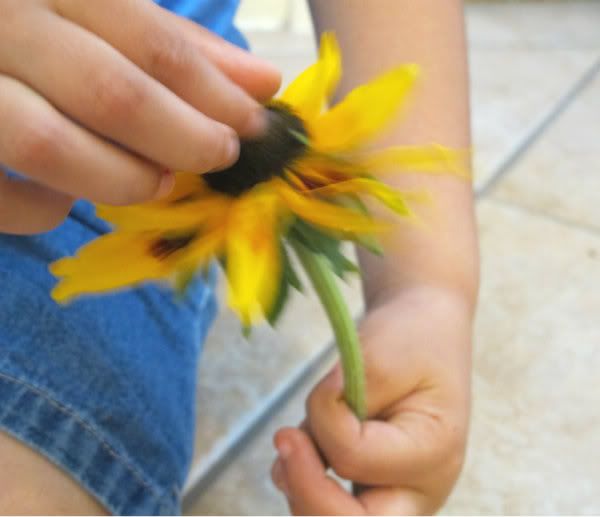 She
dissected the flowers
, and we talked about what she noticed about the different flower parts.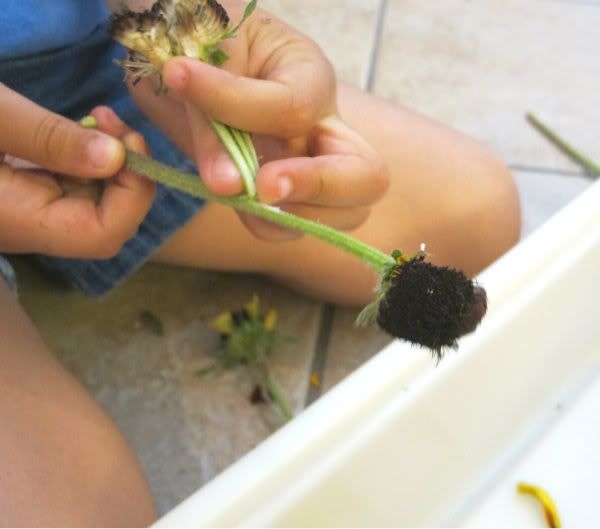 She used the
magnifying glass
to take a closer look at the flowers.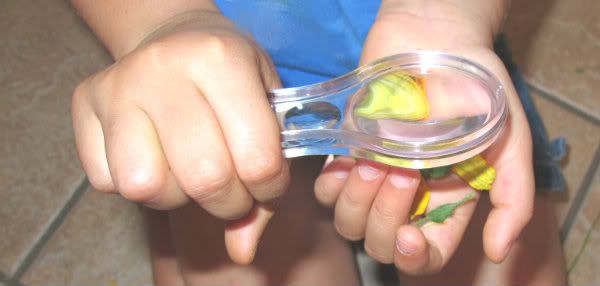 When all the flowers were torn apart, she had fun

playing

with the parts of the flowers in the tray.
When children practice their observation skills with a natural artifact, it develops science skills. Use of a magnifying glass and discussion of flower parts help children learn more about science.
This post is linked up to It's Playtime! and Learning Laboratory.