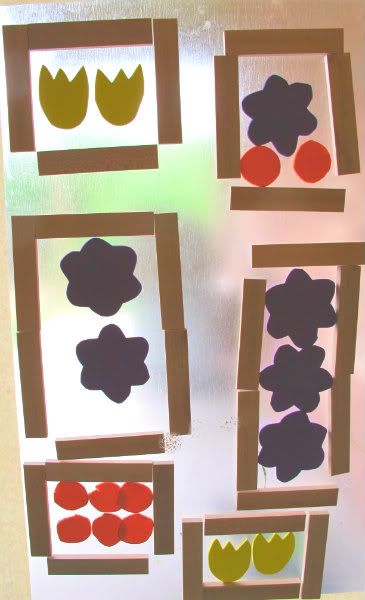 This
flower garden math activity
introduces preschoolers to geometric concepts through art and play.
Materials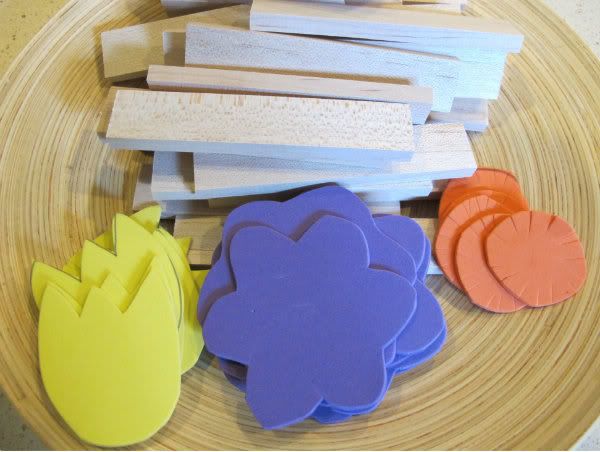 foam cut in flower shapes or two dimensional flower stickers
flat blocks, craft sticks, or foam cut in rectangular strips
contact paper taped to easel, window, or wall sticky side facing out
Flower Garden Math Activity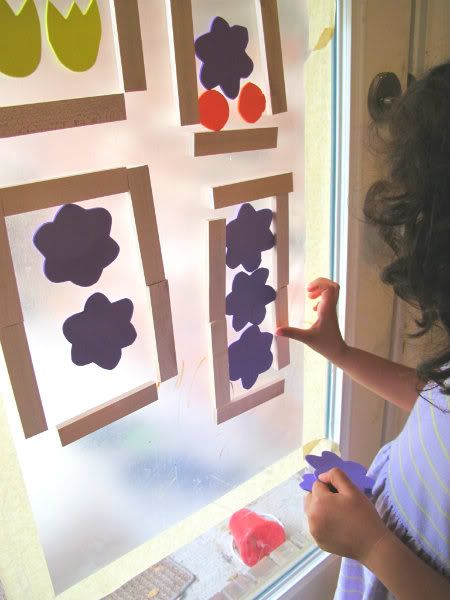 Prepare materials.
Place materials out for play.
Suggest that we are going to make a flower garden with planter beds.
Depending on your teaching method, allow the child to explore materials on own or you can model how to create a flower garden.
All the materials can stick onto the contact paper. Thank you to Mama Smiles for showing how to use blocks on contact paper.
Planter beds for the flowers are built out of the blocks or sticks, and flowers are planted inside the boxes.
Flowers can be placed first and planter beds can be built around the flowers.
Or child can create his own unique masterpiece.
Math Discussion Ideas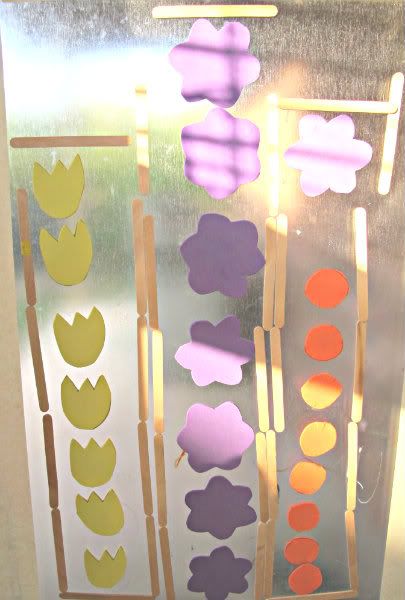 How many flowers fit inside this planter? (Area and Counting)
Do more small or large flowers fit inside this planter? (Area)
How many sticks are used to make this garden bed? (Perimeter)
How can we make this bed larger to make room for more flowers? (Geometry, Problem Solving)
Show me the smallest and largest planter beds your can make? How many flowers fit in those? (Geometry, Problem Solving)
Which bed has the most/least flowers? How can it fit so many flowers? (Comparison, Counting, Geometry)
Another fun idea would be to do this same activity but create a vegetable garden. Make sure to allow your child time to explore and play with the materials on his own terms, too.

Other Math Activities from The Golden Gleam