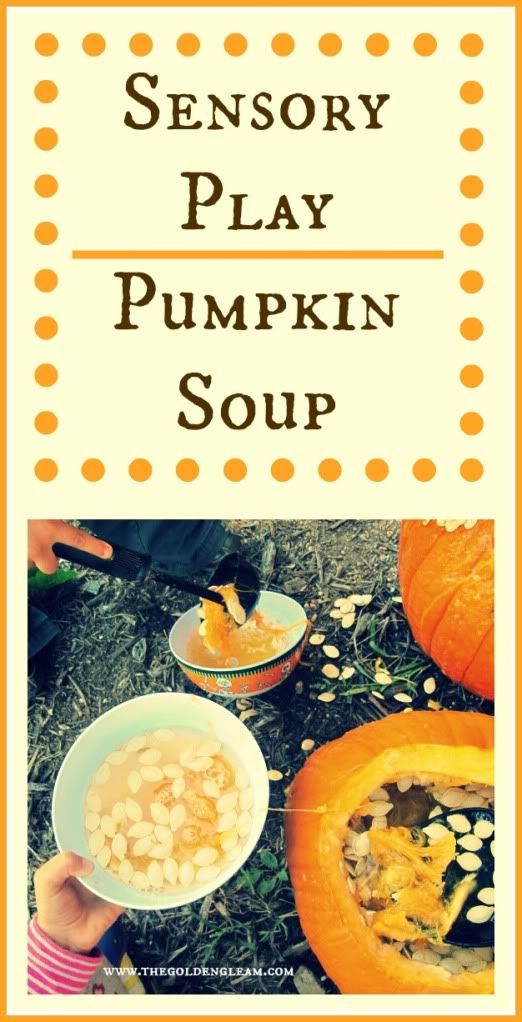 Use an uncarved pumpkin for sensory play fun.
Slice the top off a pumpkin.
Loosen the meat and seeds of the pumpkin by scraping them off the sides, but leave them inside the pumpkin.
Take the pumpkin outside and fill with water. Add bowls and spoons.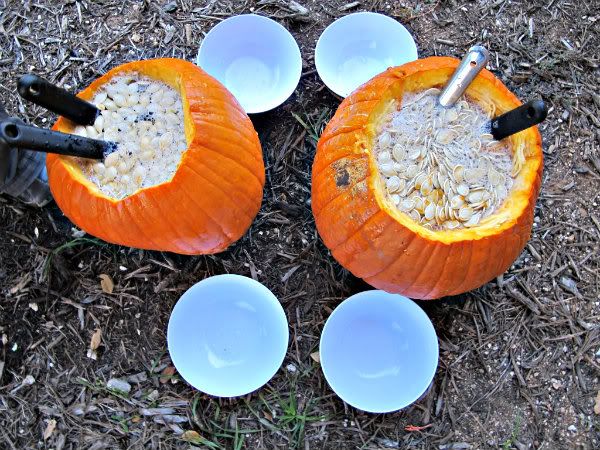 My kids are wary of getting their hands dirty, but all were engrossed by this activity.
They practiced gross motor skills by ladling, pouring, and carrying their soup.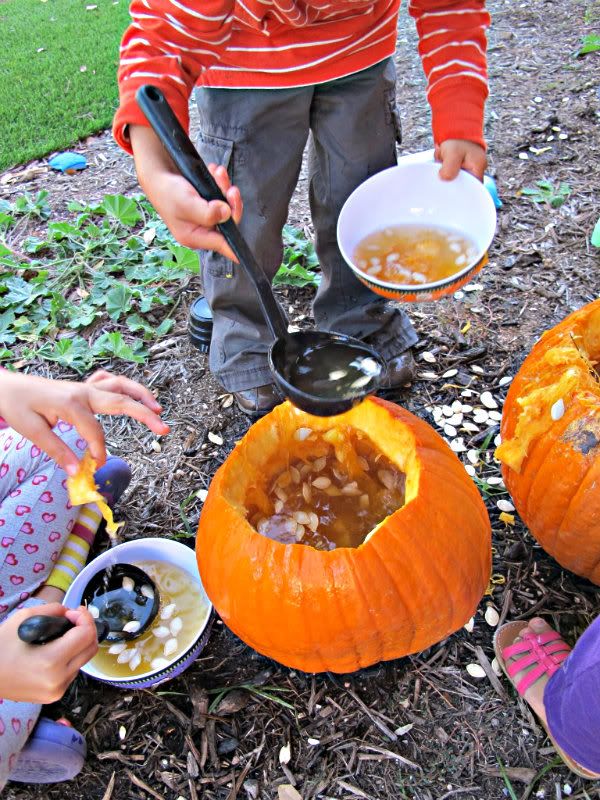 Scientific observation skills were developed by investigating the inside of a pumpkin by sight, touch, and smell.
It fostered language development as we talked about the names of the pumpkin parts and described what they were doing.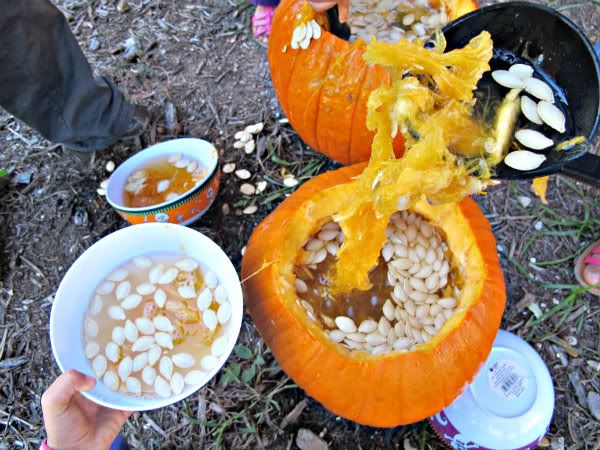 And creativity was fostered as they extended the activity to include natural elements from around the yard.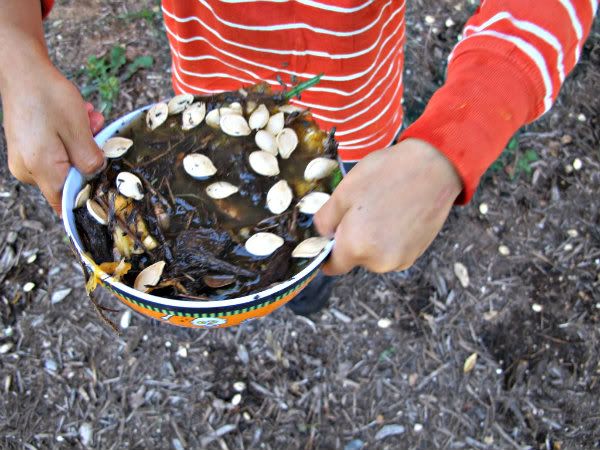 Making pumpkin soup is a playful way to explore and learn more about pumpkins. This sensory activity appealed to my kids who don't usually like touching the inside of a pumpkin.
This post is linked up to the Great Pumpkin Project, Weekly Kids' Co-Op, It's Playtime, TGIF & Here Comes Halloween.